Our approach and process is this...
We are consultative in providing marketing solutions to you or in support of your clients' needs. This means that we want to know about your marketing objectives, strategies and brand positioning so that we are truly on your team of solution providers. We care about your experience in our events and your outcomes.

Building Partnerships
Beyond exhibit space, banners and logos, there's creating the experience. Partnership opportunities involve participating in the creating of a complete, active and engaging visitor experience designed to maximize your exposure to key markets. Whether visitors interact with your product, take away samples or meet with you face to face, your sponsorship opportunity will be custom crafted to meet your specific objectives.

Visit the Marketplace Events corporate site for more info and to see our event schedule, MarketplaceEvents.com.

Testimonials
The team is very helpful, and we loved working with them.

Malcom White
MAGNUM GUTTERS & METAL ROOFING

Our decision was very late, 1 day before the show, and the team was a great help in getting everything arranged for us to participate.

George Willison
WYMANS BEST

The Marketplace Events team continues to not only meet expectations, but always exceed them! I wish all home show producers could follow the professional, yet personal examples they deliver.

Wendy Skwirsk
CHAMPION WINDOW

We have spent thousands of dollars on event marketing with various different companies and Marketplace Events is hands down the best. We get the largest return-on-investment with their shows. I would highly recommend them to any business—from a small start-up to a large corporation. The show team is top-notch!

Phil and Stephon
THE HOME DOCTOR

Everyone with Marketplace Events is professional and very accommodating. It was a very positive experience and we will be exhibiting again.

Shannon Scott
ZIPPY SHELL

Marketplace Events is a great company with which to work. The show staff is helpful and they care as much as we do about putting on the best show possible. They're the kind of company you feel confident doing business with.

Donna Johnson
BATH FITTER

Thank you Marketplace Events for adding another quality home show to our market! The Show delivered quality leads and sales that helped us set a monthly sales record for our company! You do a great job getting the message out to homeowners with the right mix of advertising and marketing to deliver crowds and quality contacts! See you next year!

Paul Despenas
MIDWEST CONSTRUCTION & SUPPLY

Marketplace Events always does an excellent job preparing us for the show. They genuinely care about how well we do, offer advice and suggestions and always follow-up after the show to see how we did.

Pete Borbely
LUXURY WINDOW FILMS

Marketplace Events does a great job of getting people to the shows! They are much more effective than other promoters.

Jackie Miller
JR ASSOCIATES

We were pleased with our sales. We enjoy being part of the show.

Ann Edwards
BAKER BUFFALO CREEK VINEYARD AND WINERY

What an amazing show! Marketplace Events works hard to ensure a great customer experience!

Jonathan Land
LEAF FILTER NORTH OF ALABAMA

"I like these shows and the exposure I receive by being in them."

Jeff Botheroyd
Garage Expressions

"Marketplace Events is the post professional & best show provider around!"

Jason Stanley
Floormax
Search the Interactive Exhibitor List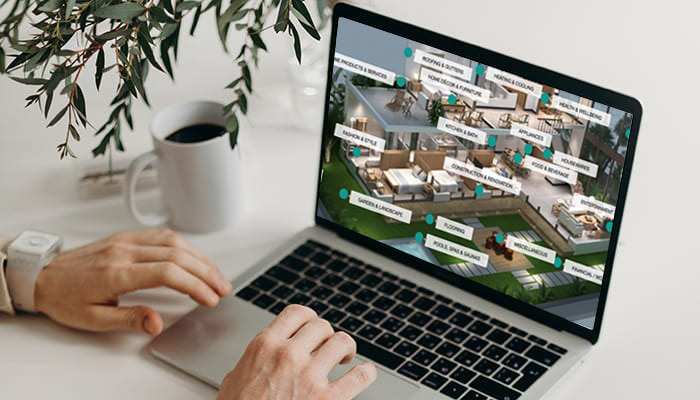 COMING SOON!